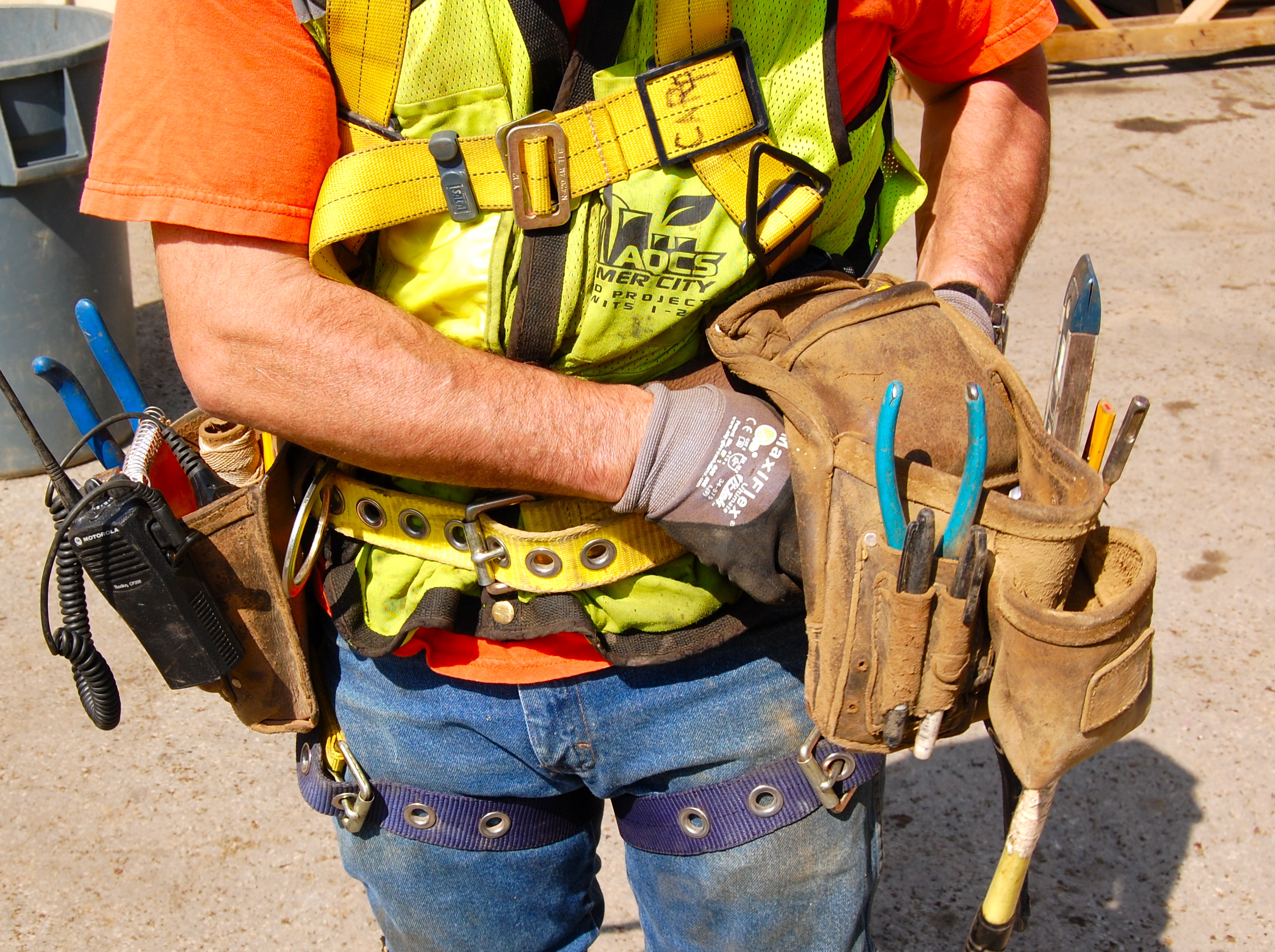 Safety Harness with tool belt
Good Practice
This image shows an example of a safe work practice.
Summary Statement
This worker has a body harness for protection. He is using the integral harness tool belt to hold his tools. Do not put a separate tool belt over the harness because the fall arrest lanyard can get caught under the tool belt.
August 21 2015
Images, Falls, Carpenter, Electrical Worker, Laborer, Commercial & Institutional
body, harness, integral, tool, belt, fall, arrest,
Kiewit Power Constructors Co.