Summary Statement
Recall of Hitachi circular saw that can get stuck in the open position

WASHINGTON, D.C. - In cooperation with the U.S. Consumer Product Safety Commission (CPSC), Hitachi Koki U.S.A., Ltd., of Norcross, Ga., is voluntarily recalling about 14,300 circular saws. The lower blade guards on these saws can stick in the open position, exposing the blade and posing a serious laceration hazard.
Hitachi has not received any reports of injuries, but has received two reports from consumers of the lower guards sticking.
The recall involves 7 1/4-inch circular saws with model numbers C7SB2 or C7BD2 and serial numbers that begin with C62, C72, C82, C92, C02 or CN2. The model number is located on the green nameplate on the motor housing below the name "Hitachi." The serial number is stamped at the lower right of the nameplate. The saw's housing is green and the name "Hitachi" also is written on the metal blade guard.
Home centers, hardware stores and industrial suppliers nationwide sold these circular saws from August 2002 through March 2003 for between $90 and $100.
Consumers should stop using these circular saws immediately and return them to Hitachi for a free repair. For more information, contact Hitachi at (800) 706-7337 between 8 a.m. and 8 p.m. ET Monday through Friday or visit the firm's Web site at
www.hitachi.com
Hitachi circular saws with a circle stamped on the UPC label on the box are not included in this recall. Saws that have a light gray plastic stop between the upper and lower blade guards where they overlap also are not included in this recall.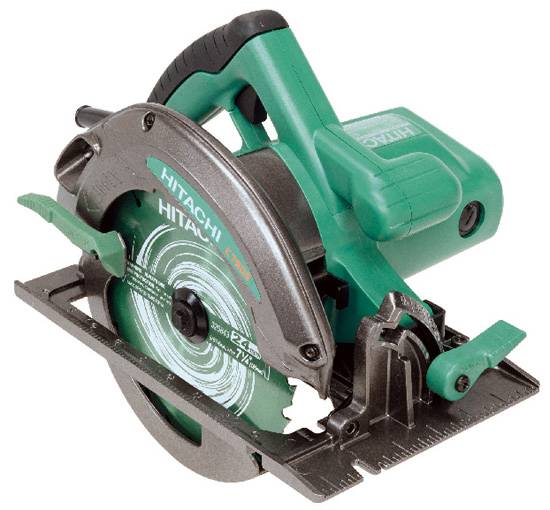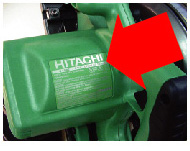 The U.S. Consumer Product Safety Commission is charged with protecting the public from unreasonable risks of serious injury or death from more than 15,000 types of consumer products under the agency's jurisdiction. Deaths, injuries and property damage from consumer product incidents cost the nation more than $700 billion annually. The CPSC is committed to protecting consumers and families from products that pose a fire, electrical, chemical, or mechanical hazard or can injure children. The CPSC's work to ensure the safety of consumer products - such as toys, cribs, power tools, cigarette lighters, and household chemicals - contributed significantly to the 30 percent decline in the rate of deaths and injuries associated with consumer products over the past 30 years.
To report a dangerous product or a product-related injury, call CPSC's hotline at (800) 638-2772 or CPSC's teletypewriter at (800) 638-8270, or visit CPSC's web site at www.cpsc.gov. Consumers can obtain this release and recall information at CPSC's Web site at www.cpsc.gov.