Summary Statement
Presentation on safety hazards in residential construction, including OSHA policies and citations, typical hazards, and handling sub-contractors.
Feb 2003
This was presented to the 13th Annual Construction Safety Conference: Building a Safer Nation, February 2003, in Rosemont, Illinois, by OSHA compliance officer Mimi Thaung of the Dallas area office.


PRESENTATION OVERVIEW
Background Information on the Case

Scope of Activities
Residential Construction
Multi-Employer Policy
Language Barrier (Non-English Speaking employees)

OSHA Citations Issued
Lessons Learned
SCOPE OF ACTIVITY
RESIDENTIAL CONSTRUCTION

Custom, single-family home builder/owner, 700 employees
Construction of custom home, 4297square foot and 33 feet, 7-inch in height

Primary Framing Subcontractor

Husband and wife business

Secondary Framing Subcontractor

Work crew of six employees
One employee was handing a rafter from the second floor, to a coworker, who was standing on the frame work of the attic. Employee fell 10-foot, 3-inches through floor opening along with the 2'x8'x20'' rafter

Safety Guardrail System Company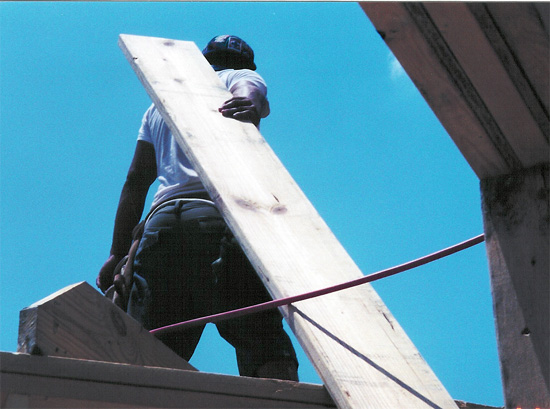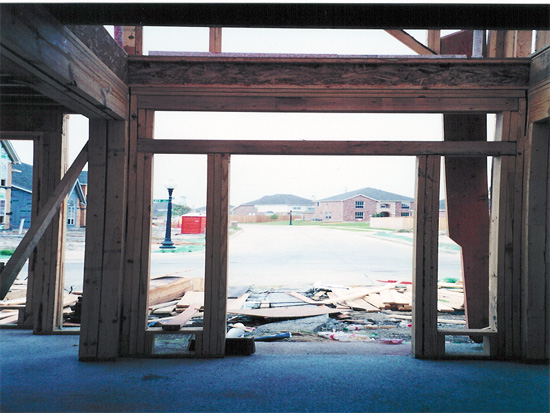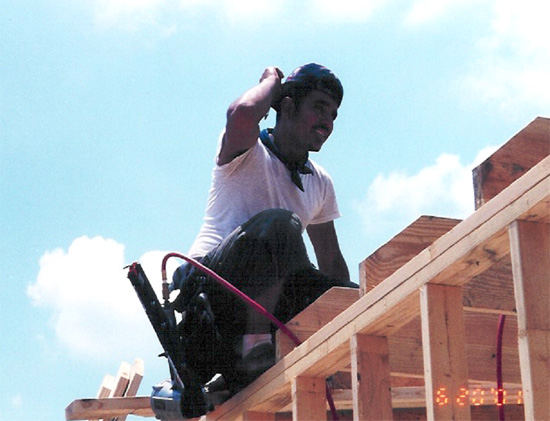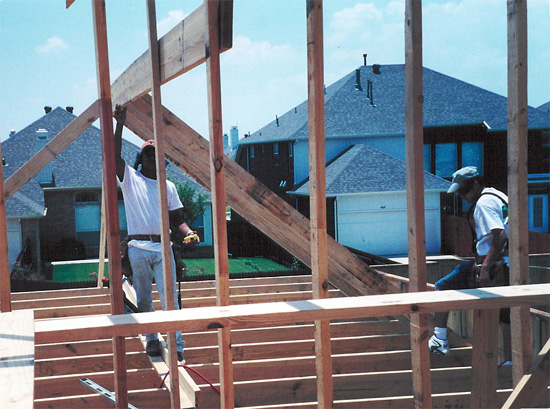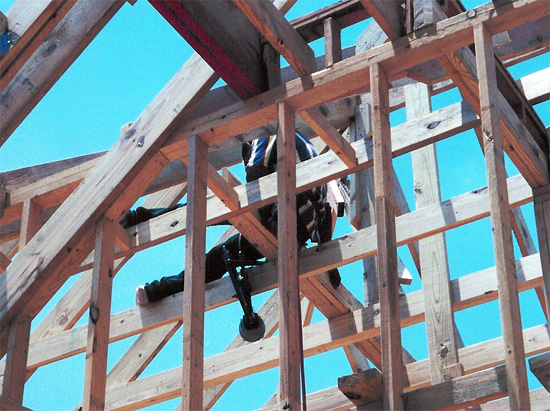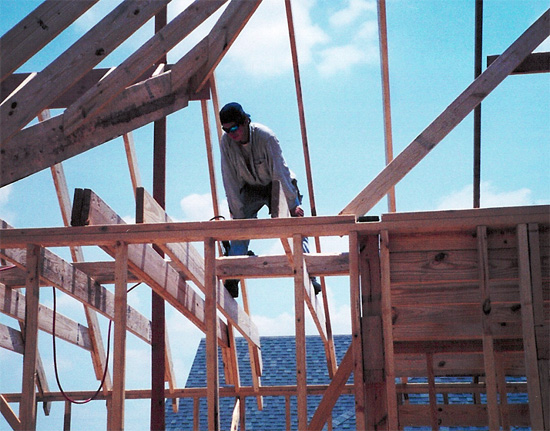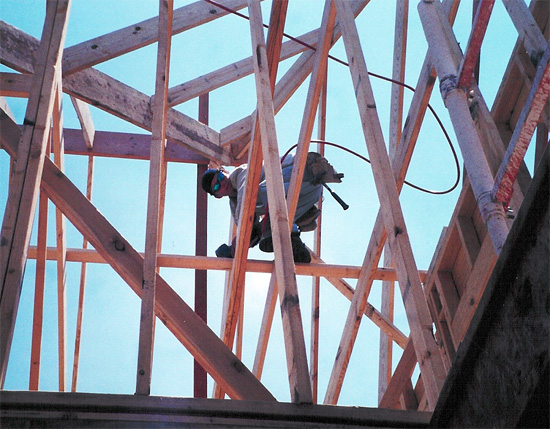 RESIDENTIAL CONSTRUCTION

Applicable OSHA Standards
29 CFR 1926.501(b)(13), Subpart M - Fall Protection
STD 3-0.1A Interim Fall Protection Compliance Guidelines for Residential construction
Definition:

Working environment, materials, methods and procedures are same as those used in building a typical single-family home or townhouse.
Materials

Wood framing (not steel or concrete); wooden floor joists and roof surfaces

Methods

Traditional wood frame construction techniques


Construction of discrete part of a large commercial building, such as wood frame, shingled entranceway
Four groups of residential construction activities:
Fatality Rate (in Region VI, DAO):

81% from falls in construction

Number of non-English speaking (in Region VI, DAO):

At least 57% in construction, more in residential construction
Hazards Associated with Fatalities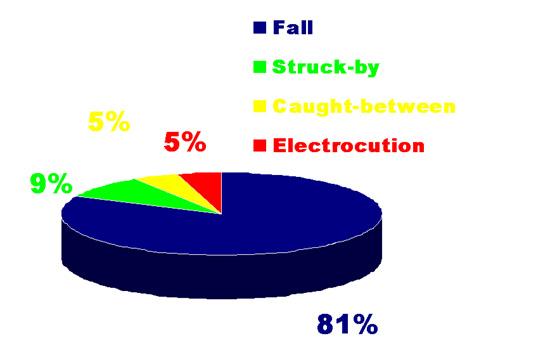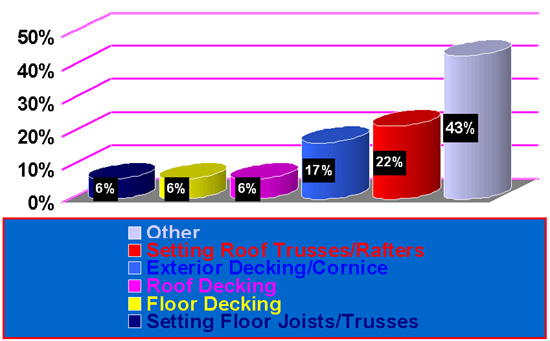 OSHA Multi-Employer Policy
General Contractor
Primary Framing Subcontractor
Secondary Framing Subcontractor

Creating
Exposing
Correcting
Non-English Speaking Workforce
Growing number of non-English Speaking workforce in construction
Lack of communication regarding safety procedures and policies
Many employers have not tailored company safety and health policies and safety training to adequately train non-English speaking employees
No efficient methods to report safety hazards and concerns to the employer
Employers hire employees based upon inexpensive labor, not on prior job experience

Most Non-English Speaking work force has no prior knowledge of OSHA

Non-English speaking employees, who have never worked in this country

OSHA Citations Issued

GENERAL CONTRACTOR
29 CFR 1926.501 (b)(13)
29 CFR 1926.1052 (c)(1)

PRIMARY FRAMING SUBCONTRACTOR
29 CFR 1926.501 (b)(13)
29 CFR 1926.1052 (c)(1)

SECONDARY FRAMING SUBCONTRACTOR
29 CFR 1926.25 (a)
29 CFR 1926.100 (a)
29 CFR 1926.501 (b)(13)
29 CFR 1926.501 (c)
29 CFR 1926.1052 (c)(1)

Abatement
GENERAL CONTRACTOR

Insured the installation of guardrail system along stairway, balcony and floor opening
Assist their subcontractors with the development of a detailed fall protection plan

PRIMARY FRAMING SUBCONTRACTOR

Participated in a Spanish 10-hour construction safety course sponsored by OSHA

SECONDARY FRAMING SUBCONTRACTOR

Sent all of his employees to the Spanish 10-hour construction safety course taught by bilingual OSHA compliance safety and health officers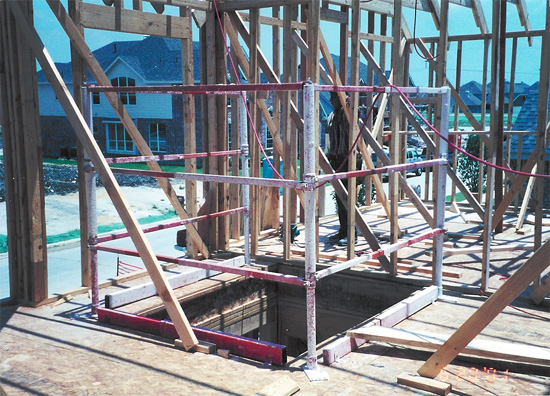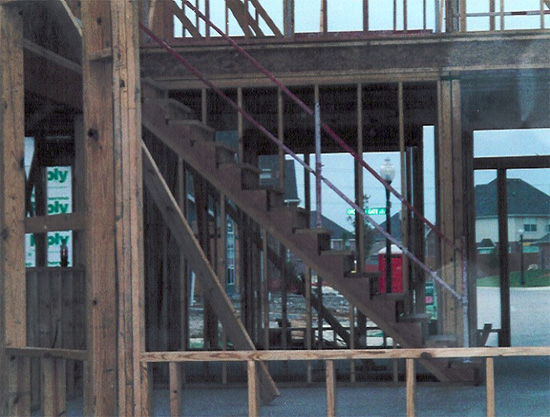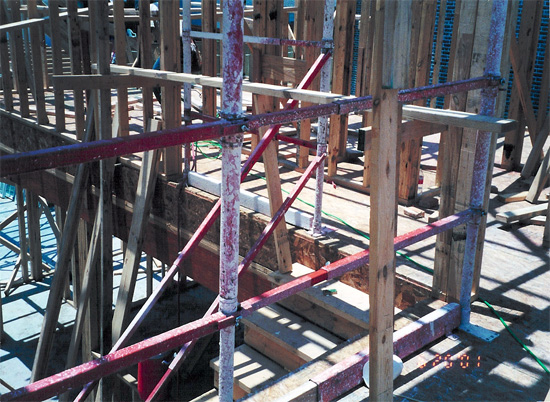 Lessons Learned
Review company safety programs and policies with all subcontractors before starting work
Hold safety meetings with all subcontractors before the start of each phase or on a routine basis
Establish effective communication with non- English speaking work crew Need to perform documented, routine safety inspections and communicate hazards with all parties who may be exposed.
Follow up requested safety services, in this case, from Safety Guardrail Systems Company
Insure safety and health measures are handled in a timely manner and taken beginning of each construction phase.
EFFORTS of OSHA DALLAS AREA OFFICE for FY01 & FY02
Established a Task Force consisting of framing and general contractors
Obtained 150 % employer participation from other states to develop a uniform fall protection plan
Developed a 10-hour Construction Safety and Health Training
Conduct the 10-hour Construction Safety and Health Training in both Spanish and English, on a monthly basis