CPSC, Venmar CES Inc. Recalls Heat Recovery Ventilators Due to Fire Hazard
Consumer Product Safety Commission (CPSC)
Summary Statement
Recall of Venmar CES Light Commercial Heat Recovery Ventilators sold under several brands between January 1991 and July 2007. The units can overheat and cause fires
August 20, 2008
FOR IMMEDIATE RELEASE
August 20, 2008
Release #08-369
Firm's Recall Hotline: (866) 698-6283
CPSC Consumer Hotline: (800) 638-2772
CPSC Media Contact: (301) 504-7908


WASHINGTON, D.C. - The U.S. Consumer Product Safety Commission, in cooperation with the firm named below, today announced a voluntary recall of the following consumer product. Consumers should stop using recalled products immediately unless otherwise instructed.
Name of Product: Light Commercial Heat Recovery Ventilators
Units: About 3,400
Manufacturer: Venmar CES Inc., of Saskatoon, Canada
Hazard: The motors in these units can overheat, posing a fire hazard to consumers.
Incidents/Injuries: Venmar CES has received three reports of ventilator motors overheating, resulting in fires which caused property damage.
Description: Light Commercial Heat Recovery Ventilators are designed to exchange air between the inside and outside of a building or home in order to provide fresh air. The recall includes the following brand names and model numbers:
| | |
| --- | --- |
| Brand | Model Number |
| Flair | 150/300 Compact, 300/600 Compact |
| Venmar | 6LC, HRV600i, 12LC, HRV1200i |
| PrepAir | PrepAir600i, PrepAir1200i |
| vanEE | 6LC, 12LC |
| Carrier | 62AA-064---101XX, 62AA-127---101XX |
| York | VIXRDXXA01 |
| Heil | VRC 300 Compact, VRC 600 Compact |
| Aston | HRV600i, HRV1200i |
| Broan | HRV650, HRVl150 |
| Venmate | 600H, 1200H |
The "X" in the model number can be either a letter or a number. The model number is written on a silver or black label on the outside panel.
Sold by: Heating, plumbing and building supply distributors nationwide from January 1991 through July 2007 for between $1,700 and $2,000.
Manufactured in: Canada
Remedy: Consumers should immediately turn off the ventilator, disconnect it from the power supply, and contact Venmar CES to schedule a technician to install a free repair.
Consumer Contact: For more information, contact Venmar CES toll-free at (866) 698-6283 between 7 a.m. and 11 p.m. ET Monday through Sunday or visit the firm's Web site at www.venmarces.com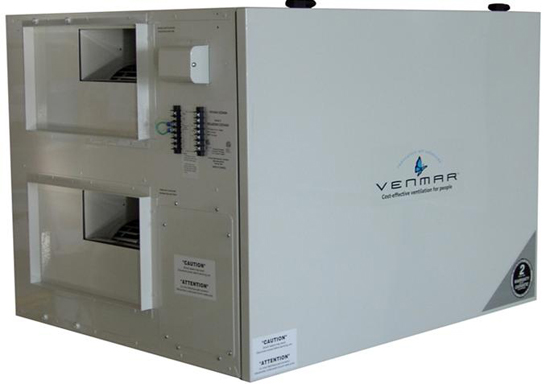 Send the link for this page to a friend! The U.S. Consumer Product Safety Commission is charged with protecting the public from unreasonable risks of serious injury or death from more than 15,000 types of consumer products under the agency's jurisdiction. Deaths, injuries and property damage from consumer product incidents cost the nation more than $800 billion annually. The CPSC is committed to protecting consumers and families from products that pose a fire, electrical, chemical, or mechanical hazard. The CPSC's work to ensure the safety of consumer products - such as toys, cribs, power tools, cigarette lighters, and household chemicals - contributed significantly to the decline in the rate of deaths and injuries associated with consumer products over the past 30 years.
To report a dangerous product or a product-related injury, call CPSC's hotline at (800) 638-2772 or CPSC's teletypewriter at (800) 638- 8270, or visit CPSC's web site at www.cpsc.gov. To join a CPSC email subscription list, please go to https://www.cpsc.gov/Newsroom/Subscribe. Consumers can obtain this release and recall information at CPSC's Web site at www.cpsc.gov.