PESO: Industrial Vehicles
PESO: Easy-To-Use Training in English and Spanish

PESO: Easy-To-Use Training in English and Spanish PESO is an easy-to-use, bilingual toolkit created by the Oregon OSHA Occupational Safety and Health Program to help employers deliver job safety training and reduce workplace injuries and illnesses. The complete toolkit contains tookbox talks, handouts,training modules and overheads to use for presentations. The complete toolkits are posted on the OR-OSHA website at www.orosha.org. The following are links to the PESO toolbox talks in this collection:
Summary Statement
Brief description of how to avoid hazards associated with operating an industrial vehicle. Part of a collection. Click on the 'collection' button to access the other items.

Center of Gravity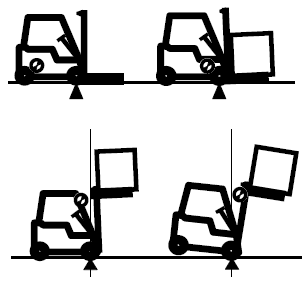 The Center of Gravity moves when you lift or lower the load, tilt the mast, or travel.
Stability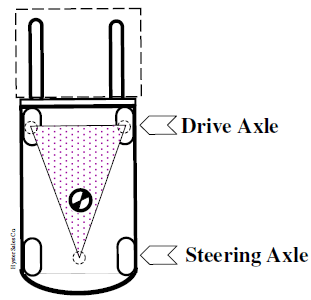 If the forklift ´s Center of Gravity (CG) is within the Stability Triangle, it will not tip over.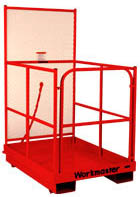 Use a work platform equipped with a standard railing firmly secured to the carriage or forks
A guard must be provided between the worker(s) and the mast if exposure to the chains and/or shear points exists
Operate your vehicle responsibly!
Brief list for what to watch:

People
Speed
Speed bumps
Pot holes
Train tracks
Tight areas
Slick surfaces
Load capacity
Ramps and inclines
Loading ramps
Other vehicle traffic
Defined traffic lanes