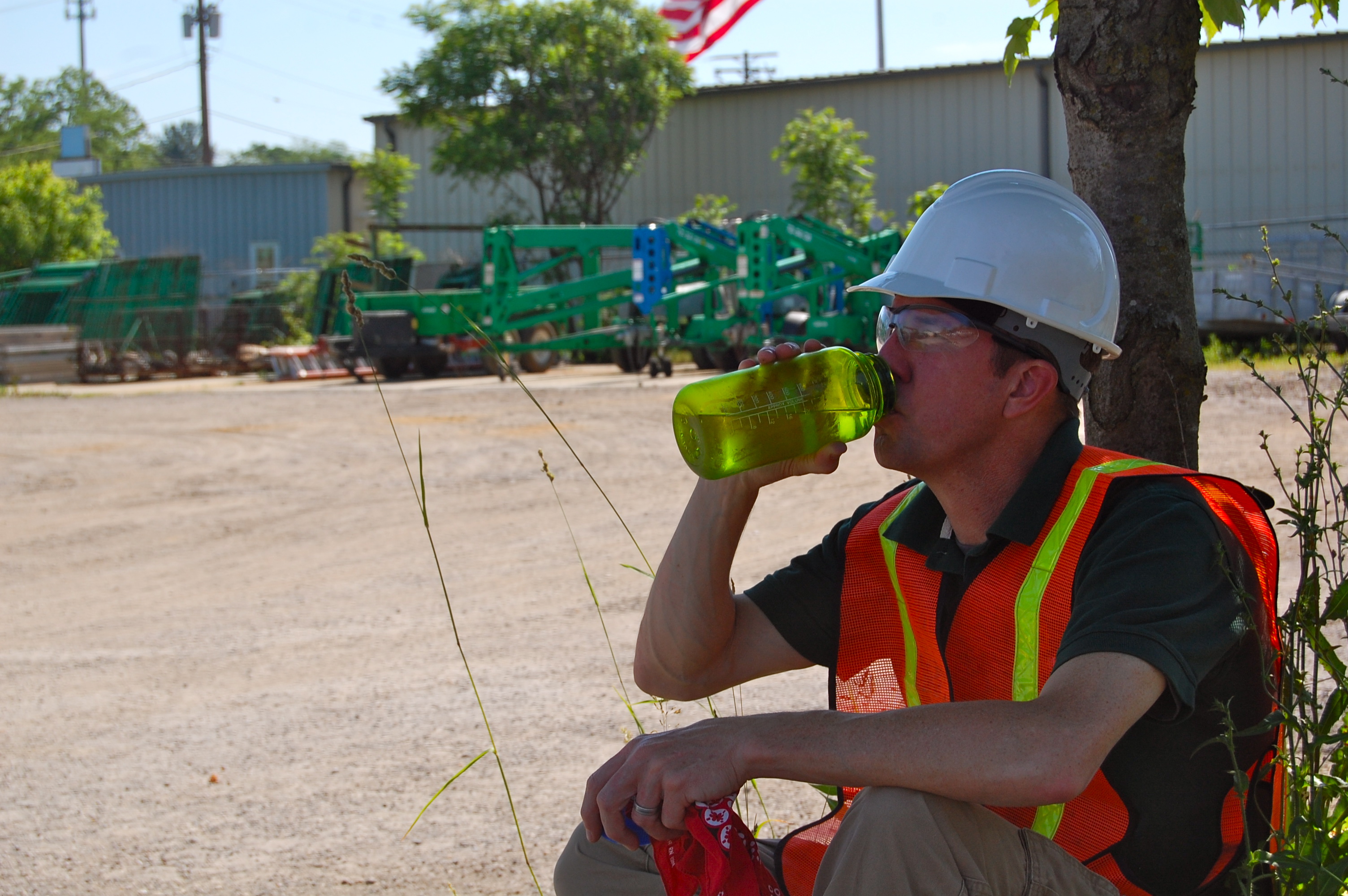 Drinking water in the shade
Good Practice
This image shows an example of a safe work practice.
Summary Statement
OSHA recommends that, on a hot job, workers drink a liter of water over one hour, which is about one cup every fifteen minutes. The agency's program stresses water rest and shade. When taking a break to drink water, try to do it in the shade.
June 2015
Working in the heat

This series of images was taken courtesy of Sun Rentals showing commonsense steps to prevent heat-related illnesses.
Weather Conditions, Boilermaker, Bricklayer, Cement Mason, Concrete Polisher, Electrical Worker, Flagger, Glazier, Hazardous Waste Cleanup, HVAC, Laborer, Landscaper, Operating Engineer, Pile Driver, Plasterer, Plumber/Pipefitter, Refractory Worker, Reinforcing Ironworker, Roofer/Waterproofer, Scaffold Erector, Sheetmetal Worker, Stonemason, Structural Ironworker, Images
heat, heat stress, heat strain, hydration, shade