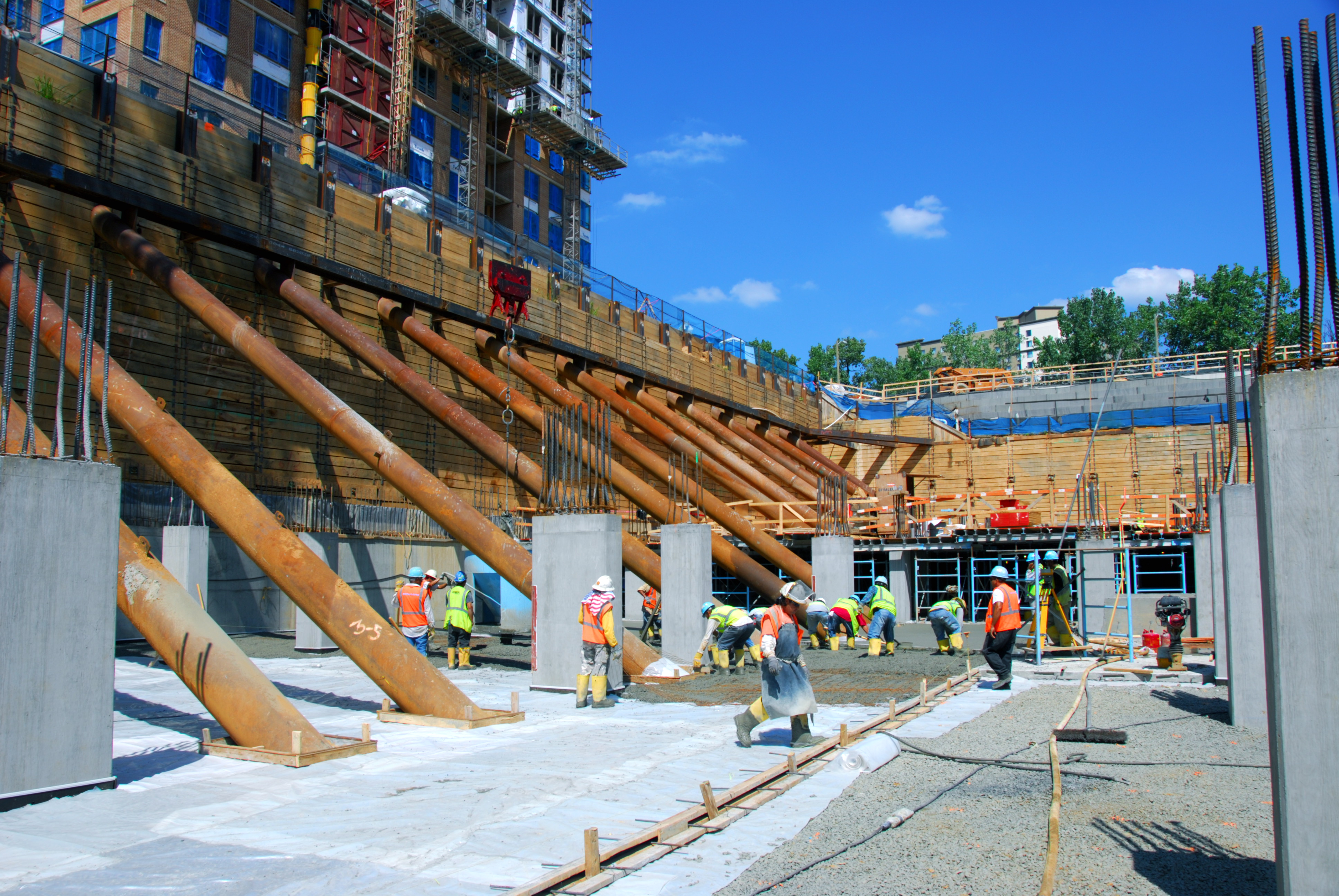 Concrete Personal Protective Equipment
Good Practice
This image shows an example of a safe work practice.
Summary Statement
The workers are wearing rubber boots and long pants when working with concrete. Concrete may have corrosives added in the mix. Proper PPE will protect them. Guardrails are provided for fall protection at the top of the excavation.
August 19 2015
Cement, Cement Mason, Laborer, Commercial & Institutional, Images, Falls
concrete, ppe, personal protective equipment, guardrails, excavation, fall, protection, caustic
Miller and Long Co., Inc.