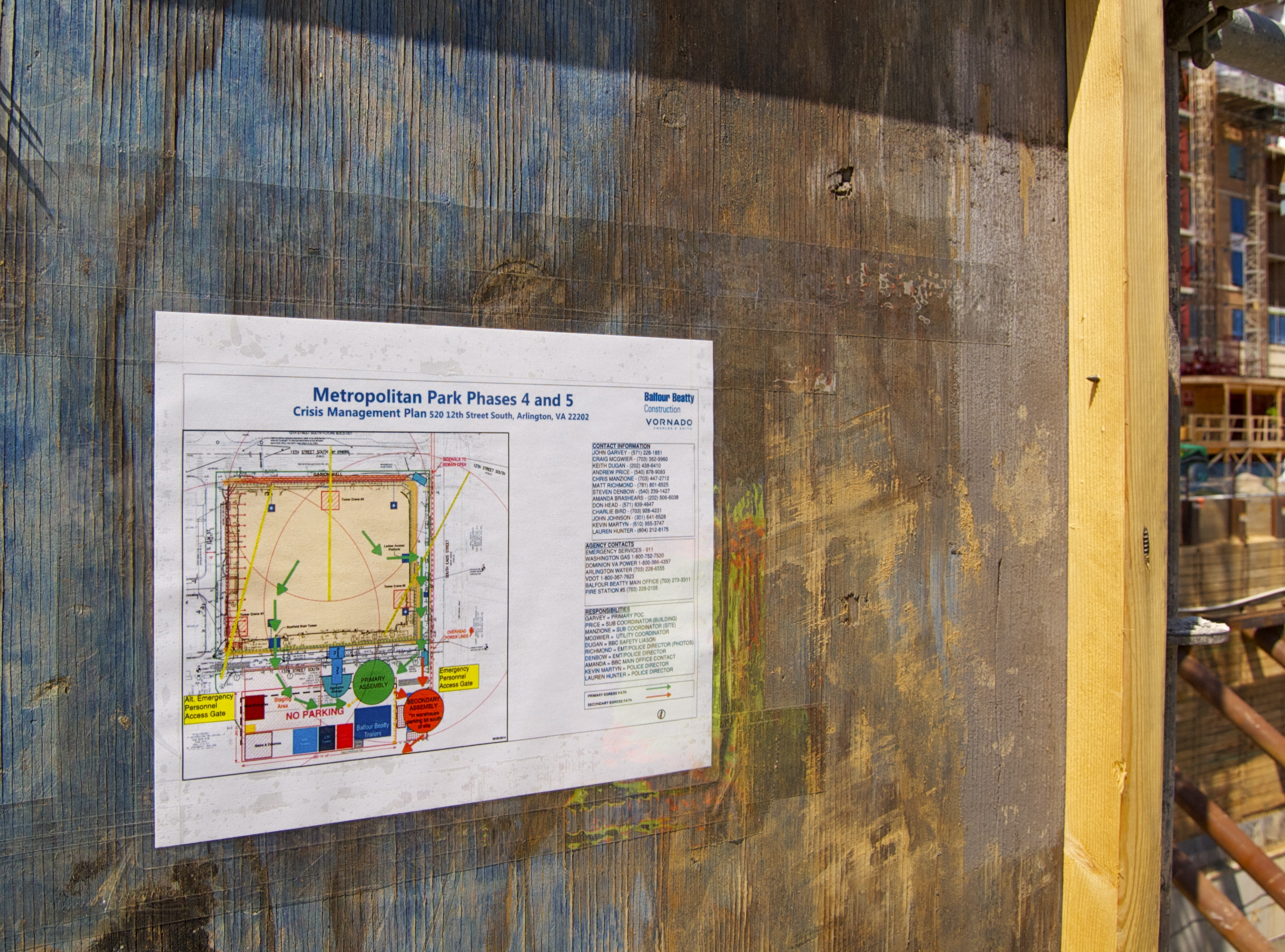 Emergency Plan
Good Practice
This image shows an example of a safe work practice.
Summary Statement
Every site should have an emergency plan that informs workers where to go in case of an emergency. A map is an easy way to communicate exit routes and assembly points.
August 19 2015
Images, Fire & Explosions, Weather Conditions, Acoustical Ceiling Carpenter, Asbestos/Insulator, Boilermaker, Bricklayer, Cabinetmaker, Carpenter, Carpet Layer, Cement Mason, Commercial Diver, Concrete Polisher, Drywall Applicator Specialist, Electrical Worker, Elevator Constructor, Flagger, Glazier, Hazardous Waste Cleanup, HVAC, Interior Systems Carpenter, Laborer, Landscaper, Lather, Lead Abatement Worker, Maintenance Worker, Millwright, Operating Engineer, Painter, Paper Hanger, PCC/Restoration, Pile Driver, Plasterer, Plumber/Pipefitter, Refractory Worker, Reinforcing Ironworker, Roofer/Waterproofer, Scaffold Erector, Sheetmetal Worker, Sprinkler Fitter, Stonemason, Structural Ironworker, Terrazzo Worker, Tile Setter, Truck Driver, Welder, Commercial & Institutional
emergency, plan, map, exit, routes,
Miller and Long Co., Inc.