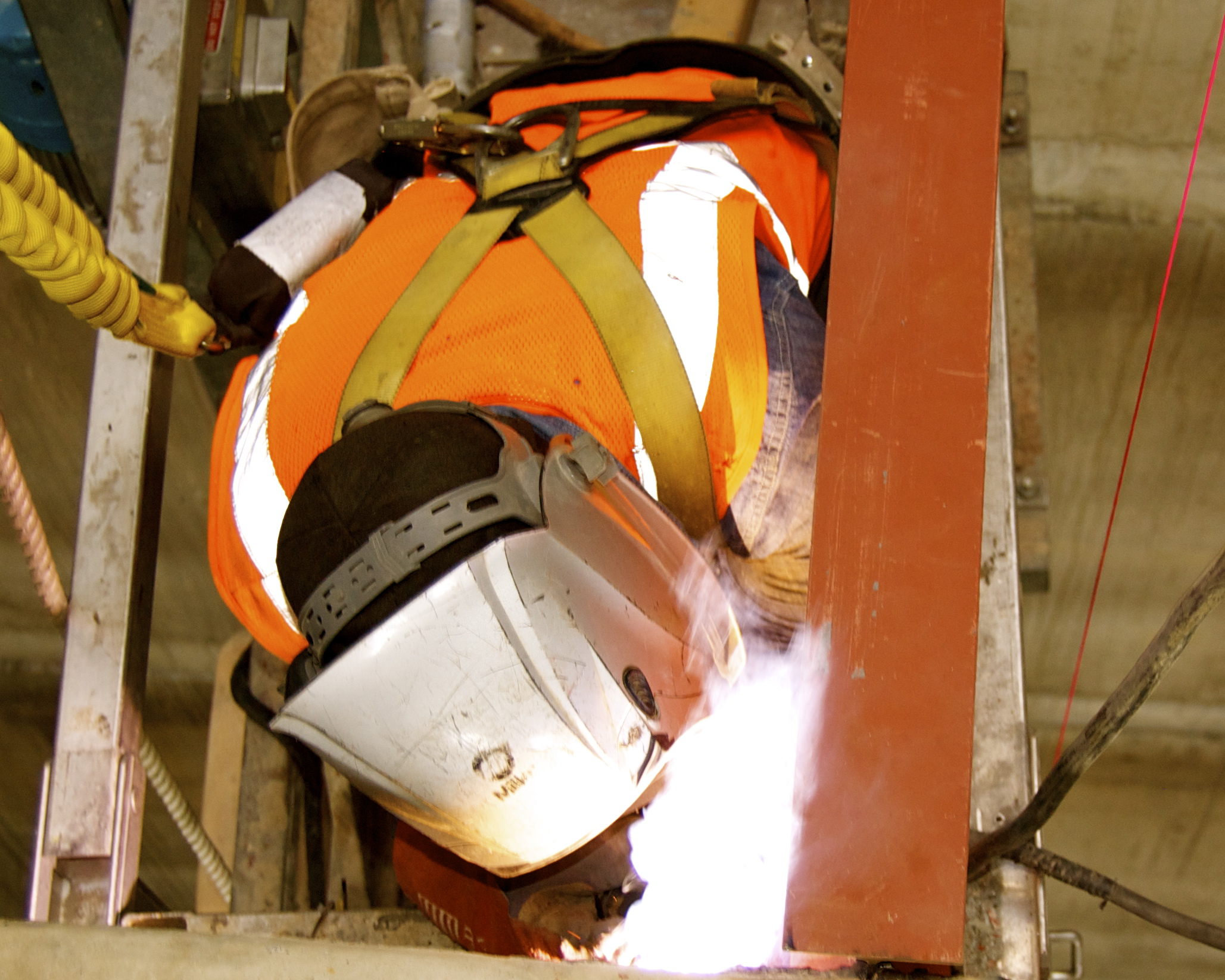 Welder with a Harness
Good Practice
This image shows an example of a safe work practice.
Summary Statement
The welder is using a body harness with a fall arrest lanyard when welding. The harness must be inspected for holes that may be created from the welding process. He is wearing a welding helmet to protect against the harmful flash.
August 19 2015
Images, Falls, Fire & Explosions, Welding Fumes & Gases, Millwright, Welder, Commercial & Institutional
welder, body, harness, fall, arrest, lanyard, welding, helmet, flash,
Miller and Long Co., Inc.