Summary Statement
A presentation on the distribution of responsibilities and when a variety of employers are working together on a project, including the management of safety.
Feb 2001
Presented at the Construction Safety Council annual Conference, Hillside, Illinois, February 2001

Contractor Liabilities
The entity responsible for overall site coordination, scheduling, etc. (Controlling Contractor) may be held liable for citation under OSHA.

In the event of an accident multiple contractors may be held liable in Tort Liability case.
Site Safety Issues
Overall site safety issues are the responsibility of the Controlling Contractor.
If the "CC" assigns responsibilities to other contractors they must still exercise some level of control.
The "CC" may ultimately be held accountable in the event of an accident.
Safety in Contracts
Requirements to comply with all safety regulations should be in the contract.
Safety requirements more stringent than OSHA Standards, should be identified in the construction documents.
Contract should include a discipline clause and even a termination clause for noncompliance with safety.
Pre-Job Safety Planning
Know who each contractor's safety representative is and communicate with them.
Establish responsibilities for primary safety issues.
Include safety in pre-construction and progress meetings
Establish requirements for regular safety meetings
Responsibilities of the Controlling Contractor
Promote safety cooperation.
Assure overall safety of the site.
Assure each contractor has MSDS's.
Conduct safety audits.
Assist in investigations of accidents.
Advise contractors of unsafe practices.
Discipline contractors if necessary.
Protect the public.
Responsibilities of Individual Contractors
Maintain their own safety & housekeeping
Maintain Hazcom & MSDS's
Provide trained and safe employees.
Follow site safety requirements.
Restore protections they remove.
Advise "CC" of unsafe conditions.
Advise "CC of any accident.
Types of Responsibilities
Overall Safety Issues



Safety issues that affect employees of multiple contractors



Individual Issues



Safety issues that affect only employees of that contractor.
Site Utilities - OVERALL
Emergency numbers and directions posted.


All utilities located and marked.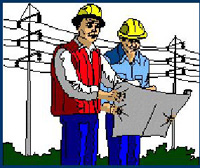 Overhead power lines addressed

Working Around Overhead Power



Site Security - OVERALL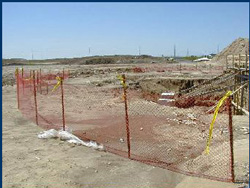 Site fencing set
Site lighting
Traffic controls for major equipment and material deliveries


Lifting
| | |
| --- | --- |
| INDIVIDUAL | OVERALL |


Excavations


Temporary Electrical
| | |
| --- | --- |
| Open Outlets | Temporary Boxes |
| INDIVIDUAL | OVERALL |


Framing, Steel & Masonry


Perimeter Protection



Hole Protection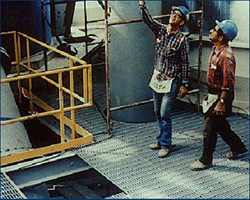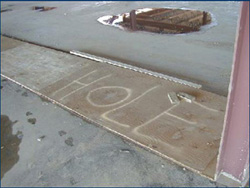 OVERALL


Ladder Usage


Scaffolds



Roofing Work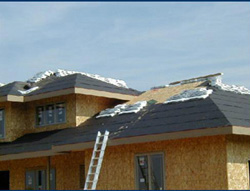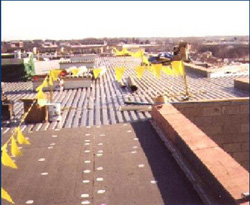 INDIVIDUAL


Power Tools


Housekeeping
| | |
| --- | --- |
| OVERALL | INDIVIDUAL |


Fire Protection
| | |
| --- | --- |
| OVERALL & INDIVIDUAL | Ybor City construction fire |


Competent Persons
Needed for many activities

Should be supplied by contractor doing the work.

"CC" has an obligation to assure that a competent person is overseeing safety of specific work activities.
Accidents to the Public
People struck by falling objects.

Pedestrians hit by equipment or trucks.

Unauthorized people, such as children, getting into construction sites.
Protect the Public
Separate the public and construction.
Maintain site fences.
Provide traffic control when needed.
Utilize canopies over public sidewalks and screens or nets around work areas.
Set barricades and warning signs.
Safety Enforcement
The "CC" should enforce subcontractor's safety violations.
When violations are noted, the offending contractor should be notified in writing.
If, after due diligence, the offending contractor refuses to comply, they should be removed.
Multi-employer Policy
OSHA may cite "Controlling Contractors" for violations not created by the "Controlling Contractor."
Other employers may also be cited, whether or not their own employees are exposed.
OSHA May Cite If:
Employees are exposed to a hazard.
They created the hazard.
They had the responsibility or the authority to correct the hazard.
They knew of a hazard and did not inform others.
The Controlling Employer
The employer who is responsible, by contract or through actual practice, for safety and health conditions on the worksite.
The Creating Employer
The employer who actually creates the hazard.

IE. The contractor who took the guardrails down and did not protect the hazard.
The Exposing Employer
The employer whose employees are exposed to the hazard.

IE. The contractor whose employees were exposed to a fall as a result of the guardrails being down.
The Correcting Employer
The employer who has the responsibility for actually correcting the hazard

IE. The contractor who had responsibility to maintain the guardrails.
Multiple Roles
The same contractor may perform multiple rolls.

IE. The GC is controlling, they have the responsibility to maintain the guardrails and they did not either do it or assure that it was done.
Defense of M/E Citations
Prove that even with due diligence, you were unaware of the hazard.
Show that you have informed the offending employer of the hazard, that you expect it corrected and that you have followed up on your request.
Show that you protected your employees until the hazard was corrected.
Defense of Civil Liability
All of the above.
Confirm that subs have W/C insurance.
Qualify subs for safety.
Consider indemnification clauses in contracts.
Remove unsafe employees.