Summary Statement
Workers identified that the tube wall thickness on some scaffolding tubes would crush when right angle or swivel clamps were installed and tightened. The manufacturer, ThyssenKrupp Safway Inc., has been notified and is developing an action plan to address the issue.
2009
Hanford Lessons Learned/Operating Experience
Just-In-Time Report
2009-RL-HNF-0042
Tube & Coupler Scaffolding Wall Thickness Issue
Date: December 1, 2009
Site/Facility: Hanford/100K
Contractor/Organization: Mission Support Alliance/Mission Assurance
Riggers at the 100K Area identified that the tube wall thickness on some scaffolding tubes would crush when right angle or swivel clamps were installed and tightened. This is isolated to tube and coupler scaffold recently ordered specifically for the 100K Areas. The manufacturer, ThyssenKrupp Safway Inc., has been notified and is developing an action plan to address the issue.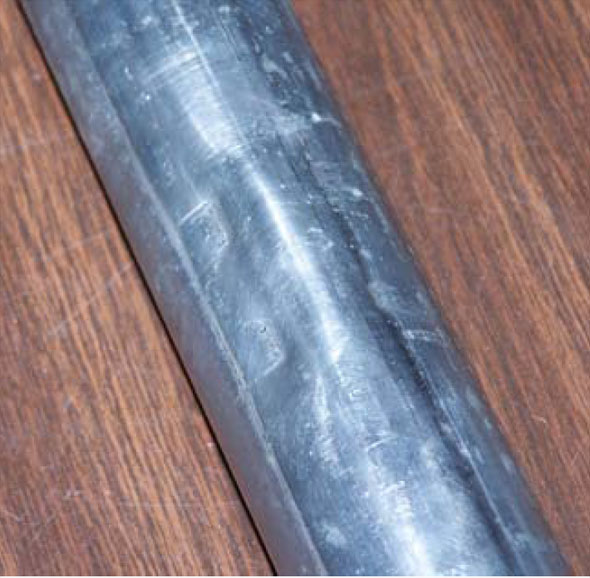 Important Points:
Scaffolding tubes can bend or crush when tightening right angle or swivel clamps.
Contributors:
The size difference in tube wall thickness.
Other Important Considerations - Prevent Events
Managers/Supervisors
Ensure that scaffold erectors pay particular attention when erecting tube and coupler scaffolding.
Ensure that all suspect tubes are immediately removed from use, collected and controlled.
Workers
Be cautious of any scaffolding tubes that show signs of crushing or bending.
Remove any suspect tubes from service and notify you manger.