Temporary Worker's Rights Pamphlet
Occupational Safety and Health Administration (OSHA)
OSHA's Temporary Worker Initiative

The OSHA Temporary Worker Initiative has developed a series of guidelines and other materials clarifying the joint responsibility host and staffing employers have to maintain a safe working environment for workers.
Summary Statement
Bilingual English-Spanish pocket card explains the right of temporary workers to OSHA protection. Click the "OSHA's Temporary Workers Initiative" link above for additional information.
2014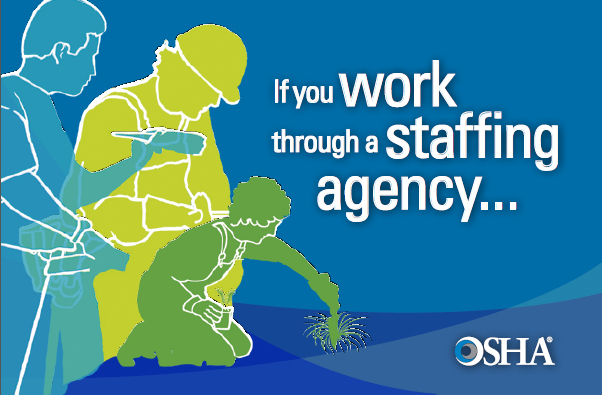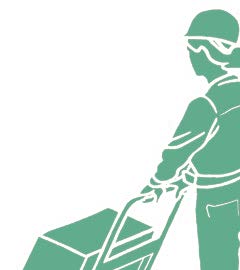 You have the same rights as permanent workers. The right to:
a safe workplace free from dangers.
receive training in a clear language that you understand.
receive safety equipment.
speak up about safety.
report work-related injuries without being punished.
Do you have a safety concern?
Were you punished for speaking up about safety or for reporting an injury?
Call OSHA. We can help. It's confidential.
1-800-321-OSHA (6742)
www.osha.gov

---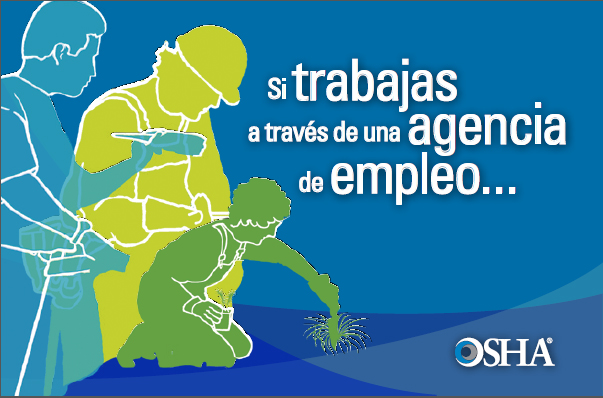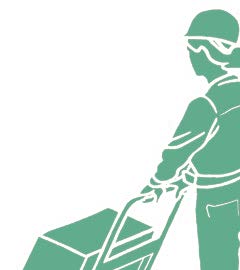 Tienes los mismos derechos que los trabajadores permanentes. El derecho a:
un lugar de trabajo seguro y libre de riesgos.
a recibir entrenamiento en un lenguaje claro y en español.
a recibir equipo de seguridad.
a reportar peligros de seguridad en el trabajo.
a reportar lesiones sin ser castigado.
OSHA protege a todos los trabajadores en los EE. UU.
¿Tienes una preocupación sobre la seguridad?
¿Has estado castigado por reportar una lesión?
Llame OSHA. Podemos ayudar. Es confidencial.
1-800-321-OSHA (6742)
www.osha.gov/espanol