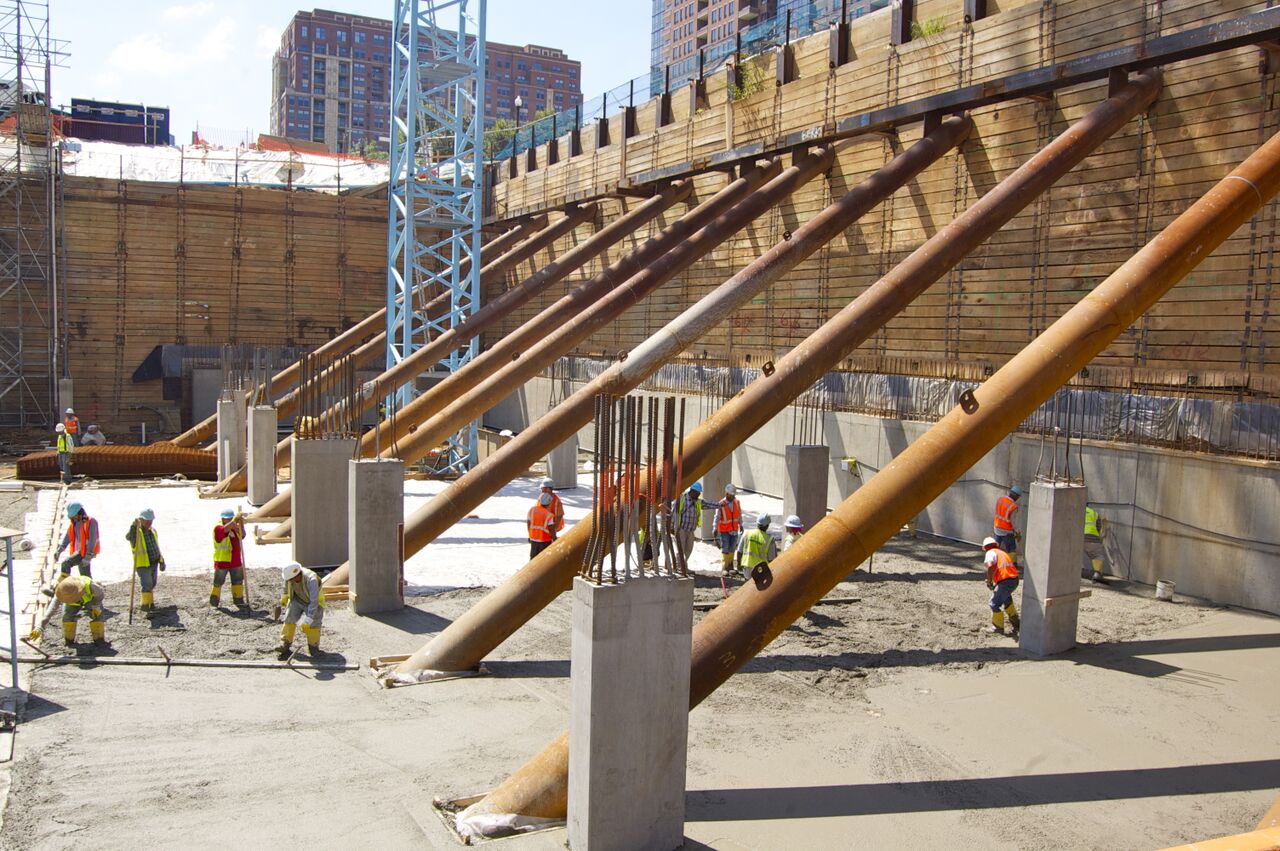 Foundation Bracing
Good Practice
This image shows an example of a safe work practice.
Summary Statement
This is an engineered bracing for a foundation. There are vertical steel supports driven into the ground and horizontal wood support to hold the earth back.
August 19 2015
Trenches & Excavations, Cement Mason, Laborer, Pile Driver, Commercial & Institutional, Heavy & Highway, Underground, Images
excavation, foundation, bracing, engineered,
Miller and Long Co., Inc.