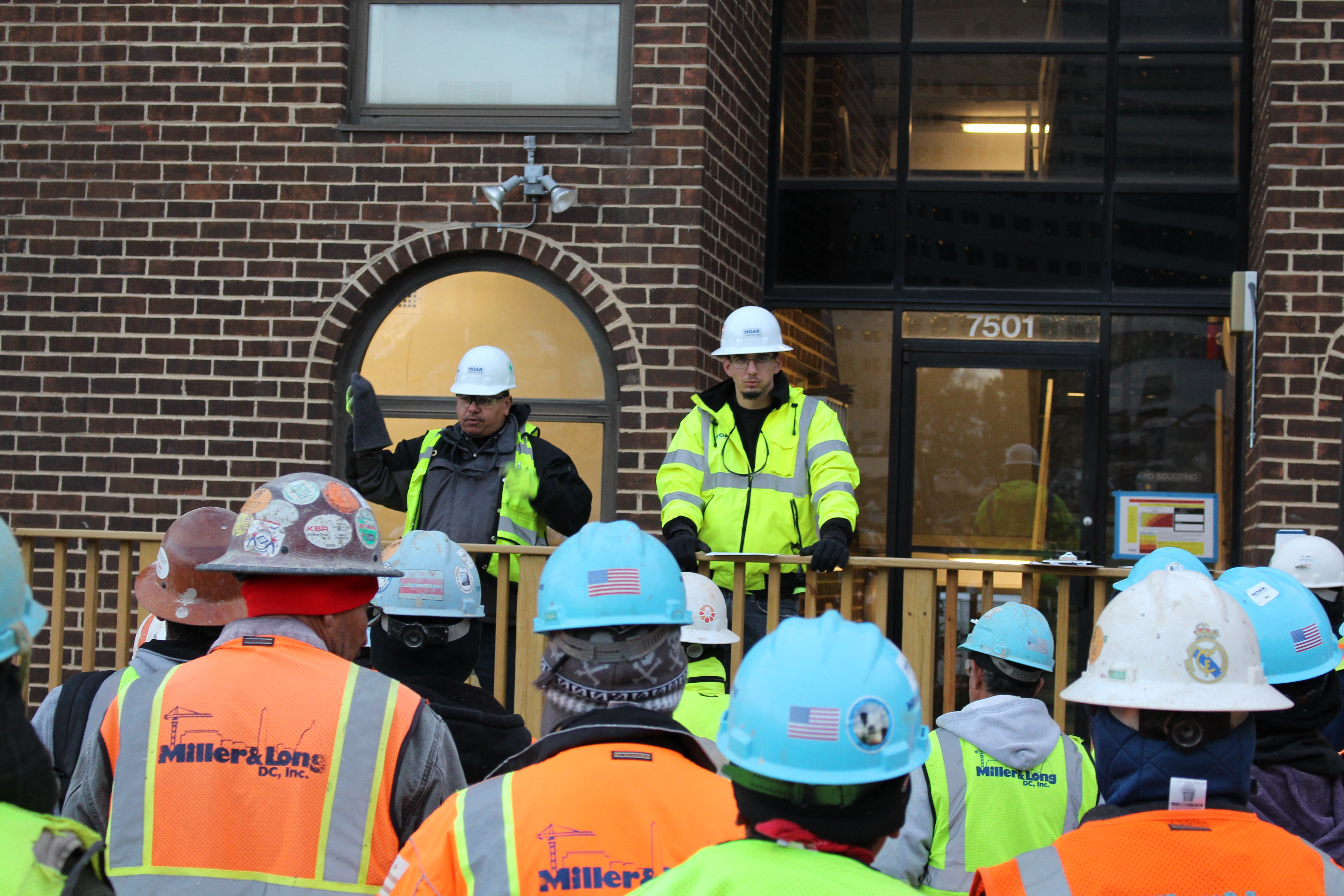 Morning Toolbox Talk
Good Practice
This image shows an example of a safe work practice.
Summary Statement
This photo is from an early morning toolbox talk on a construction job in Mclean, Virginia. It is being delivered in English and Spanish.
November 2015
Toolbox Talk Photos

These photos are taken at the same early morning toolbox talk in McLean, VA, which was provided in English and Spanish.
Safety Culture, Cement Mason, Flagger, Laborer, Operating Engineer, Reinforcing Ironworker, Roofer/Waterproofer, Stonemason, Structural Ironworker, Commercial & Institutional, Demolition, Disasters, Heavy & Highway, Industrial, Renovations, Residential, Images
toolbox talk, tailgate talk, Spanish, bilingual
Morgan Zavertnik and Hoar Construction