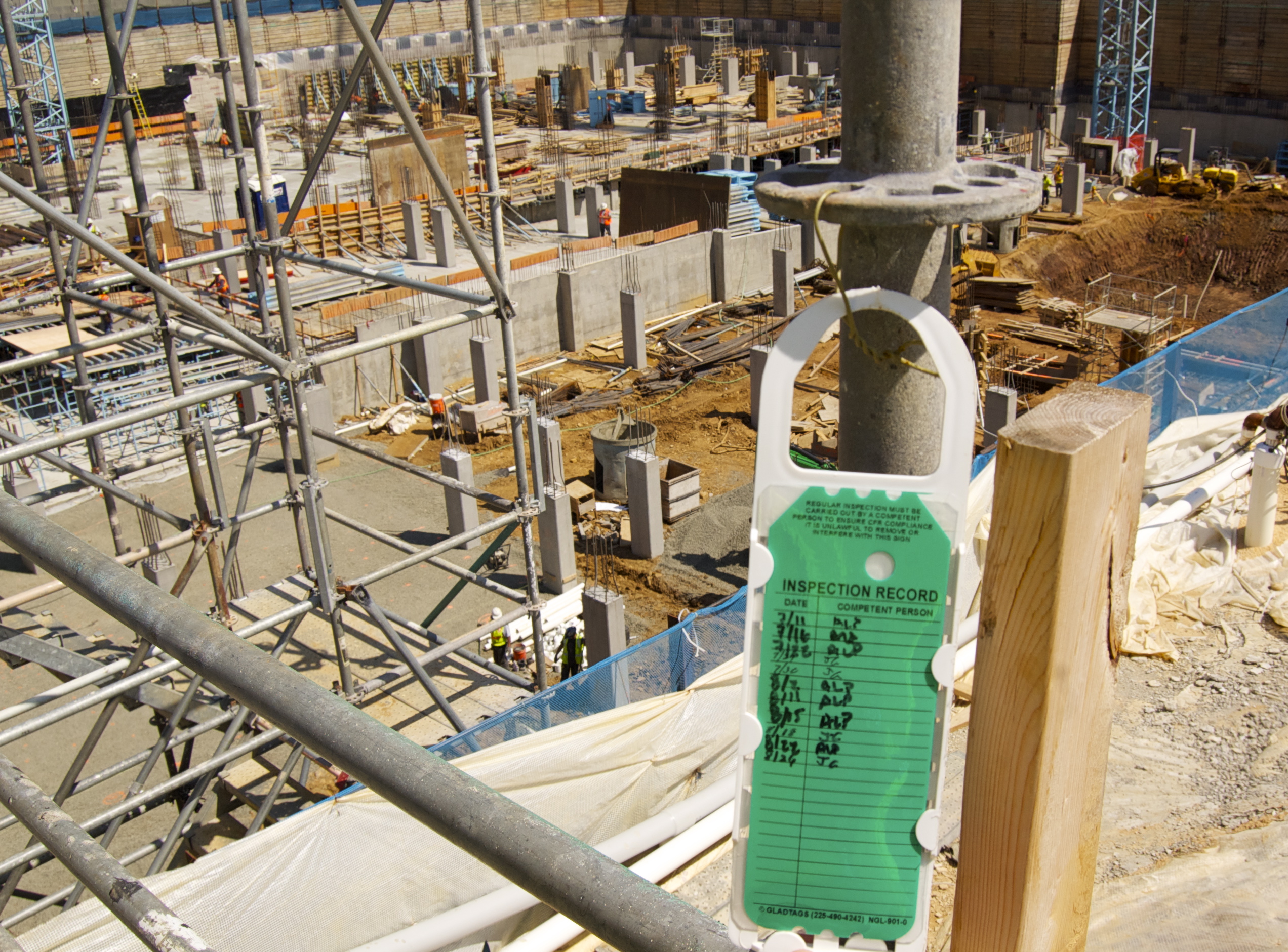 Scaffold tag Competent Person
Good Practice
This image shows an example of a safe work practice.
Summary Statement
Scaffolds must be inspected by a competent person. This site uses a green tag to let users know the scaffold was inspected.
August 19 2015
Scaffolds, Bricklayer, Laborer, Millwright, Scaffold Erector, Commercial & Institutional, Images
Scaffolds, inspection, competent person, tag
Miller and Long Co., Inc.