Summary Statement
Metabo announced a recall of their W14-150 Ergo Angle Grinders because under certain conditions, the on/off switch can stick in the on position. Two incidents have been reported, but there have been no reported injuries. Products were sold through industrial/construction distribution and internet sellers from March 2013 to April 2014. Consumers with these angle grinders should stop using them immediately and contact Metabo Corporation or it's authorized service station to arrange for repair or replacement. Serial numbers between 3010000001 to 4020031488 are included in the recall. Contact Metabo Corporation toll free at 800-638-2264 ext. 253 between the hours of 7:00 am and 5:00 pm ET, or email info@metabousa.com for more information. Metabo's Authorized service center locations can be found at http://www.metabo.us/Service-Centers-USA.5317.0.html?&no_cache=1
May 16, 2014
May 16, 2014
Announcement of Recall, Metabo W14-150 Ergo Angle Grinders (Ref#14-501)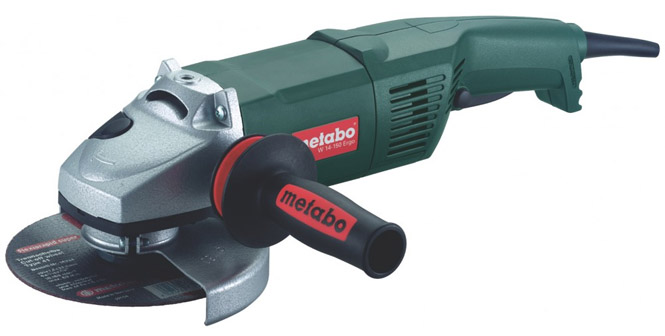 Metabo Corporation takes reports of potential product safety matters seriously and investigates these reports fully based on the information provided.
It has come to our attention that under certain conditions, the switch of the W14-150 Ergo angle grinder can stick in the 'on' postion. Two such incidents have been verified and there have been no injuries. Because of the potential for injury, a product recall has been instituted.
What to do
Distributors
Immediately stop selling the W14-150 Ergo angle grinders. Please determine if any inventory on hand falls into the group of recalled tools. (refer to page two for how to identify the tools in the group) If so, please contact your Metabo representative, or contact Metabo directly at 800-638-2294, extention 253 to arrange for rework or replacement.
You should also make every effort to contact customers who purchased tools between March 2013 and April 2014 and make them aware of the recall.
Consumers
Immediately stop using any W14-150 Ergo angle grinder that falls into the recall group, and contact Metabo Corporation at 800-638-2264, extention 253, or contact Metabo's Authorized service station to arrange for repair or replacement. Your closest authorized service station can be found at https://www.metabo.com/en/info/service/services-provided/
Please refer to the following page for a full description of the tools in question, the time period involved, and the serial number range of the recalled group.

METABO CORPORATION
Post Office Box 2287, West Chester, PA 19380
Electric Power Tools and Accessories Grinding Wheels and other Abrasives
Telephone: (800) 638-2264, (610) 436-5900
Telefax: (800) 638-2261, (610) 436-9072
e-mail: info@metabousa.com