Summary Statement
The Oregon Fatality Assessment and Control Evaluation Program (OR-FACE) describes the death of a 55-year old construction contractor who died when his ladder slipped, recommending ladder inspection procedures and alternatives
January 1, 2005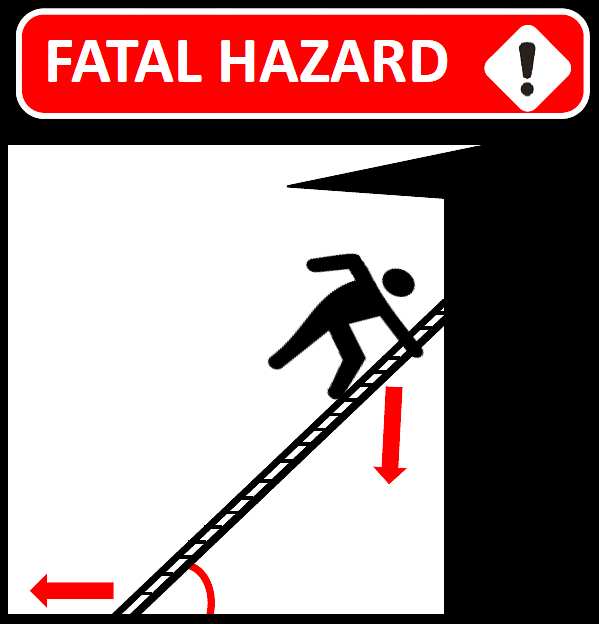 FATAL HAZARD: Worker falls when ladder slips
Inspect your ladder before each use
Place on firm level ground and set at the correct angle
Secure the feet and top of the ladder
Use equipment instead of ladders when task requires supplies/materials
Toolbox Talk Guide
Collapsed roof trusses kill carpenter foreman
INSTRUCTIONS: Hold the guide with this side facing you and the above Fatal Hazard side facing your crew. Then read the story.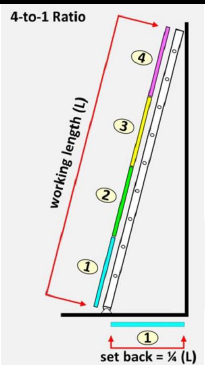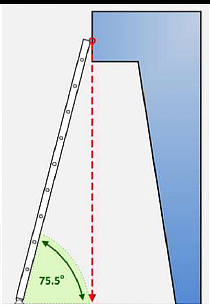 Our safety talk today is about a 55-year-old self-employed construction worker who died when his ladder slipped and he fell hitting his head on the concrete surface below. The victim and his sole employee were on 21-foot board "belly band," (a siding board) near the top portion of a two-level house. It is believed that the angle of the ladder was too steep, and while the worker was installing a wood screw his ladder began to slip which caused him to fall.
So here are some ways we can prevent something like this from happening where we work.
Inspect your ladder before each use. Clean the bottom of the ladder feet, remove sand and dirt that could cause the ladder to slip.
Place ladder on firm level ground and set at the correct angle (4 to 1). There are mobile apps that you can use to determine angle of ladder (search "ladder safety" in app store to get NIOSH or Oregon OSHA ladder app).
Secure the feet and top of the ladder. Use a cleat and stabilizer where necessary.
Use equipment (scaffold or lift) other than ladders when a task requires leverage and/or when material/supplies are to be used while working at heights.
ASK: "Does anyone have more ideas or comments to share?" Pause for discussion. Then see if there are ways to take action.
END WITH ACTION PLAN (ideas for what to ask or say).
"Does anyone have an easy way to remember the angle to place the ladder?"
"What do you all do to make sure people use ladders safely?"
"Are there tasks on this job where a scaffold or aerial lift is safer than a ladder?"
Discuss a similar situation at your current site.
Express your commitment to training people on safe ladder practices.
Commit to follow-up at the next safety talk.